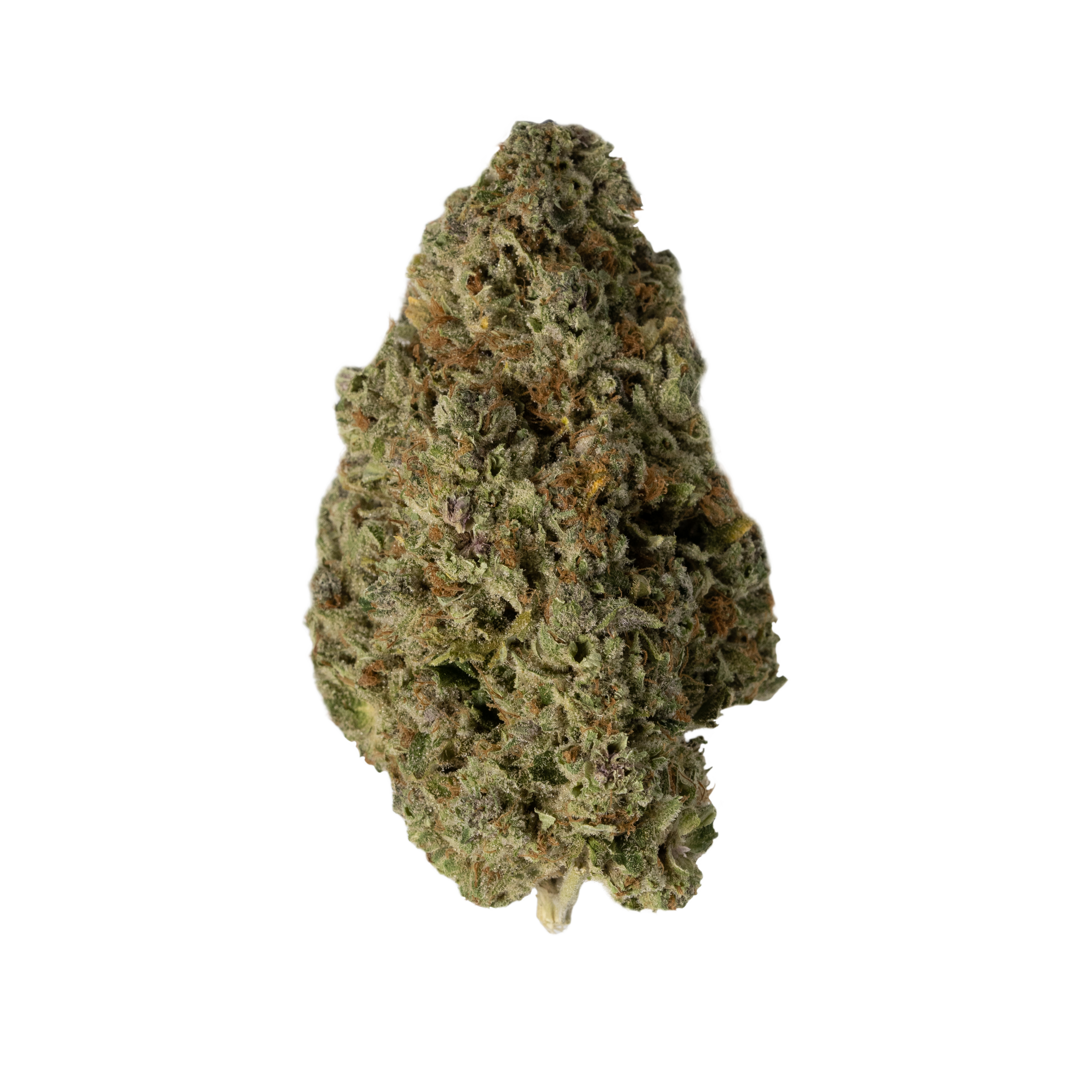 Caryophyllene is a spicy terpene, it's the bite in freshly cracked pepper, and it's found in hops and cinnamon.
Limonene is commonly associated with fruity, citrus aromas, and it's found in many everyday items.
Myrcene is found in mangos. in fact, the pleasant aroma of this tropical fruit is due in large part to myrcene.
Wuuberry by ScapeGoat Genetics is a potent hybrid strain that crosses DJ Short Blueberry X Blissful Wizard Mainline OG…
Do not be misled by Wuuberry's lineage. Blueberry lines are notorious for their flavor and lack of potency. Wuuberry bucks that trend and will set you down nicely!
Caryophyllene is the most abundant terpene, followed by myrcene and limonene. Blueberry strains are typically high in caryophyllene, which gives these strains a musky, spicy, funky profile. The limonene and myrcene contribute light fruity notes. Wuuberry's effects come on much heavier than its THC numbers would lead you to believe.
WuuBerry is an excellent strain for experienced growers, This strain is capable of growing indoors or outdoors and has a 60-day flowering time on average. There is a medium to heavy yield of 500-900 grams from WuuBerry. It tends to grow average height indoors, but can grow tall outdoors. Wuuberry will finish in September through October. WuuBerry is grown best in traditional soil or through hydroponics.
Bud-tender. Glazed and confused. Steve
This is my favorite from redbud. From the pain management to the lung filled smoke. My first into to Wuu as a tender I thought wu-tang. More like Rick flair! Punch to the lungs with a great flavor. Recommended to those needing inflammation and pain relief. Space guavas tho 🫠🫠
I need more!!
Perfect buzz for me! And super soft on the lungs.
Good bud!
I love the aroma of the bud and it smokes good.
A REAL KNOCK OUT
The whole experience is just such a treat for any experience stoner! It is a very heavy hitting high.
Head in clouds, butt in bed!
Best I've had in awhile
This strain was everything I like. I have gone back 3 times already to purchase more before it disappears. Unlike the description I felt very happy, motivated and creative. 10/10 but felt much more like a sativa for me.
Love WuuBerry? Leave a review!