In an increasingly crowded market segment, what makes Redbud Roots line of THC cartridges different from the others? Besides raving reviews! As seen on 10Buds!
The vape cart has become a staple in many consumers' repertoire of cannabis products. The portability, convenience, and potent experience make for compelling arguments for trying this distinctly modern interpretation of cannabis products.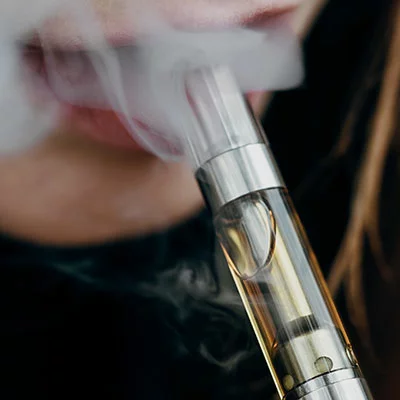 Full Spectrum Cartridges
High potency Distillate, blended with Terpenes derived strictly from Cannabis.
Redbud Roots uses only cannabis-derived products in the creation of the Full Spectrum cartridges.
A spectrum of cannabis-derived terpenes and cannabinoids are added to make a cartridge that truly represents a specific cannabis strain.
By working with our cultivation and partners, to perfectly preserve the very essence of a cultivar, we re-introduce high levels of terpenes to the exceptionally pure distillate.
Giving our team the ability to produce strain-specific effects, with the potency of a traditional distillate cart, and all the flavor of a live resin cartridge.
Every cannabis strain is sure to deliver mouthwatering terpene profiles with distinct and profound experiences.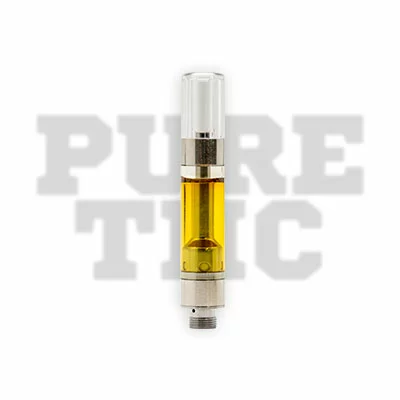 Pure THC Cartridges
Flavor isn't always the best option. For those who want a straightforward and simple vape cart, our unflavored distillate vape cart is the perfect solution.
90%+ THC, these carts present delta 9 THC without any other flavorings or terpenes. This creates a very one-dimensional experience and allows users to enjoy THC on their own!
Pure THC cartridges have little to no smell, making it a discrete way to enjoy THC without leaving the aroma of a full spectrum cartridges behind.
These carts can be the perfect addition to any other products as it will boost the amount of THC in a user's system without adding to the complexity of experiences through other compounds.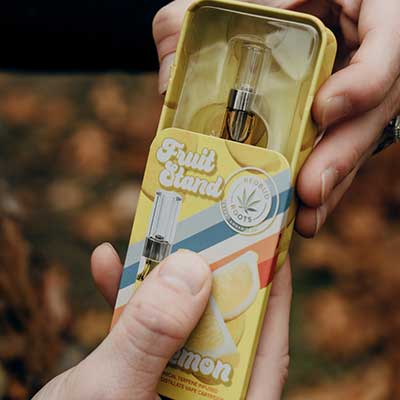 High potency distillate infused with all-natural botanical terpenes.
Each unique flavor gives consumers a delightfully bright fruit profile, creating an altogether different experience from that of cannabis-derived flavors.
These fruit blends provide a unique spin on the flavored THC vape cart, all while maintaining high potency levels (typically between 80-85% THC).
Botanical derived terpenes are blended with distillate, to enhance the fruity flavor of a cartridge, but no additional cannabinoids are added.
Available in 5 Flavors: Blue Raspberry, Grape, Lemon, Pineapple, & Strawnana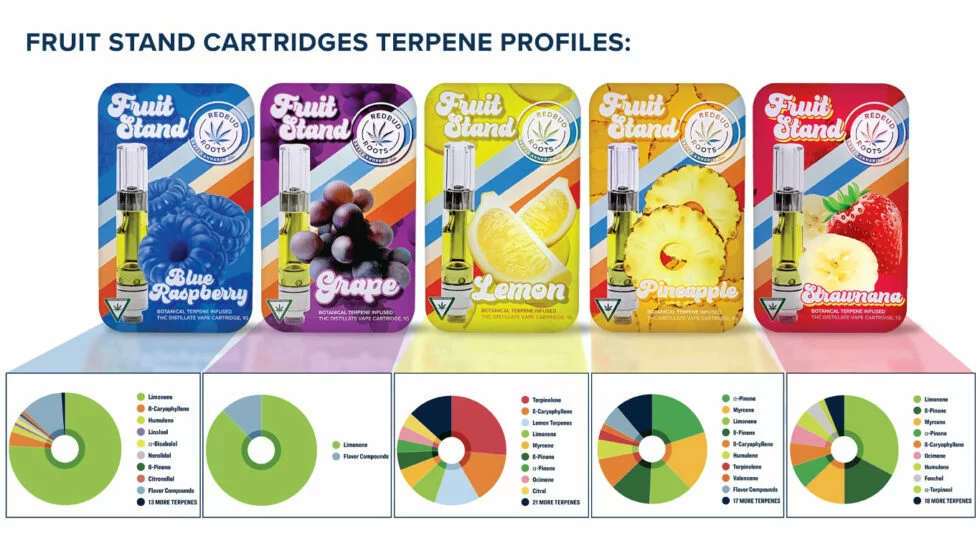 WHAT ARE BOTANICAL TERPENES?
Terpenes are derived from non-cannabis plant sources.
Botanical terpenes are just as effective as cannabis terpenes, can activate the Entourage Effect, and encourage cannabinoids to work better in the body after consumption.
While cannabis contains many distinct terpene profiles, other plants are also known to hold concentrated amounts of specific terpenes.
Sustainably sourcing terpenes from other plants results in the same quality, as well as a host of other benefits.
All of Redbud Cartridges:
Presented in a CCELL cartridge, Redbud Roots THC cartridges are extensively tested and proven to be safe repeatedly.
Do not follow traditional Indica or Sativa classifications.
NEVER Contain Vitamin E Acetate or any other inactive ingredients.
RBR Branded Vape Pen:
A recognized, simple, and portable body with extended battery life. Encased in stainless-steel housing. Originally intended flavor and performance. Breath activated for effortless, on-demand vapor production.
Product Specification:
510 Thread Screw-On Connection
Auto-Draw Inhalation Activation
LED Light Tip Activation Indicator
USB Rechargeable Li-ion Battery
CCELL Heating Technology
Are you looking for Redbud Roots cartridges? Check our Find Your Roots page for all your Redbud roots cannabis product needs.