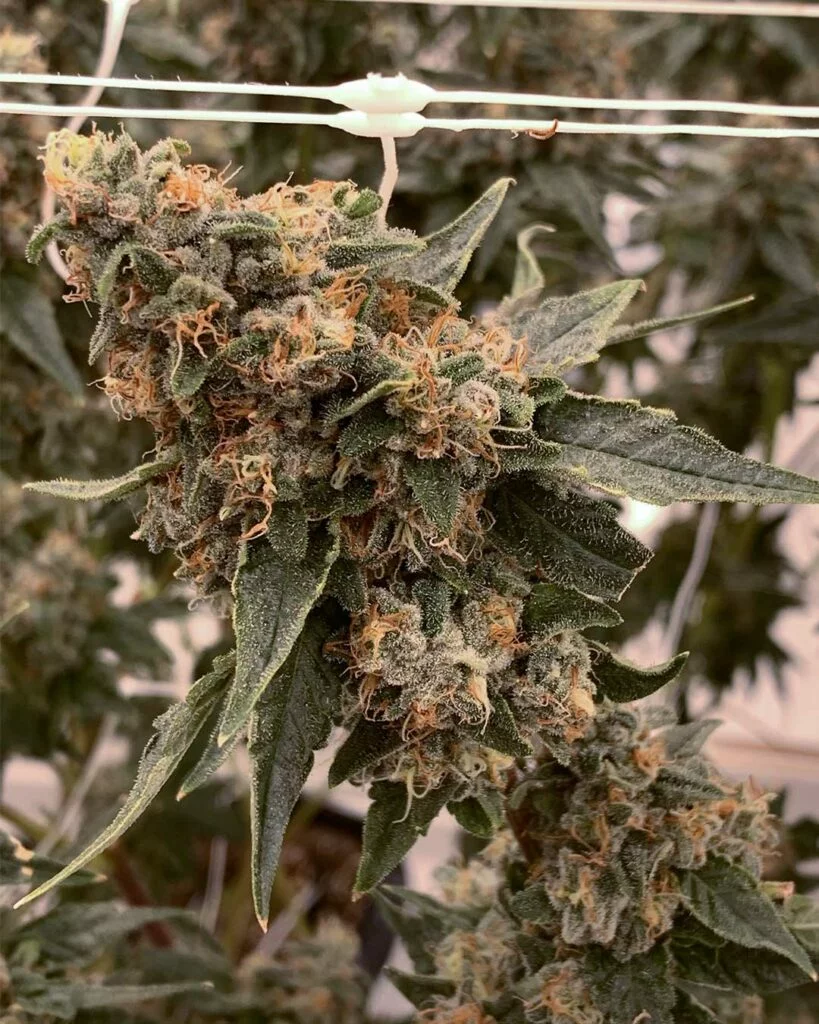 From the Grow
OG all the way. Sharp effervescent and overpowering. Mint, Menthol, Earthy, and Fuel sting the sinuses and linger on your palate. Espiritu Sanctum's effects are stronger than its low-to-mid 20s THC test results would suggest. If you're looking for a strong head high and equally strong body buzz, you have found your perfect strain. An extremely sedating high will make it a fight to accomplish your tasks for the day! Espiritu Sanctum brings the bright, pungent aroma of its kush lineage to life in large, orange-haired cola buds.
Facts about Espiritu Sanctum strain
Breeder:
Lineage:
Trinity Kush (m) x Triangle Kush (f)
Terpene profile:
Effects:
Antidepressant
Uplifting
Energizing
Anxiety Relief
Appetite Support ("munchies")
Aroma:
Flavor:
Espiritu Sanctum has a sweet mint taste with a hint of piney diesel. Cannabis users may feel their inspiration soar and creative juices to begin flow. Providing enjoyable euphoria and a relaxed mind, this is an excellent strain to help those suffering from depression or anxiety and is great for relieving stress.
About the Male Parent:
A compact and robust strain, Trinity Kush from Emerald Triangle Seeds is a cross of '76 Afghan and Master Kush. Noted for its stature, this strain is great for growing in small spaces and producing impressive yields. Old school cannabis enthusiasts will welcome its hashy, earthy, and sweet flavor profile that's followed by a clear-headed and happy buzz.
About the Female Parent:
Triangle Kush, also known as "Triangle OG" and "OG Triangle," is an Indica cannabis strain that originated in Florida. This strain provides relaxing effects and is known to stimulate creativity. Some people say smoking Triangle Kush makes them extra chatty. This strain gets its name from Florida's three cannabis-producing capitals: Jacksonville, Miami, and Tampa. Growers say Triangle Kush has a flowering time of 70 days.