In cannabis dispensaries today, you can find pre-rolled joints filled with premium cannabis that have been rolled flawlessly.
But what are pre-rolls and why should you try them?
When it comes to pre-rolls, there is certainly not a one size fits all product.
With a multitude of distinct pre-roll products, no matter your experience level with cannabis, Redbud Roots has a convenient and quality pre-roll for every cannabis user.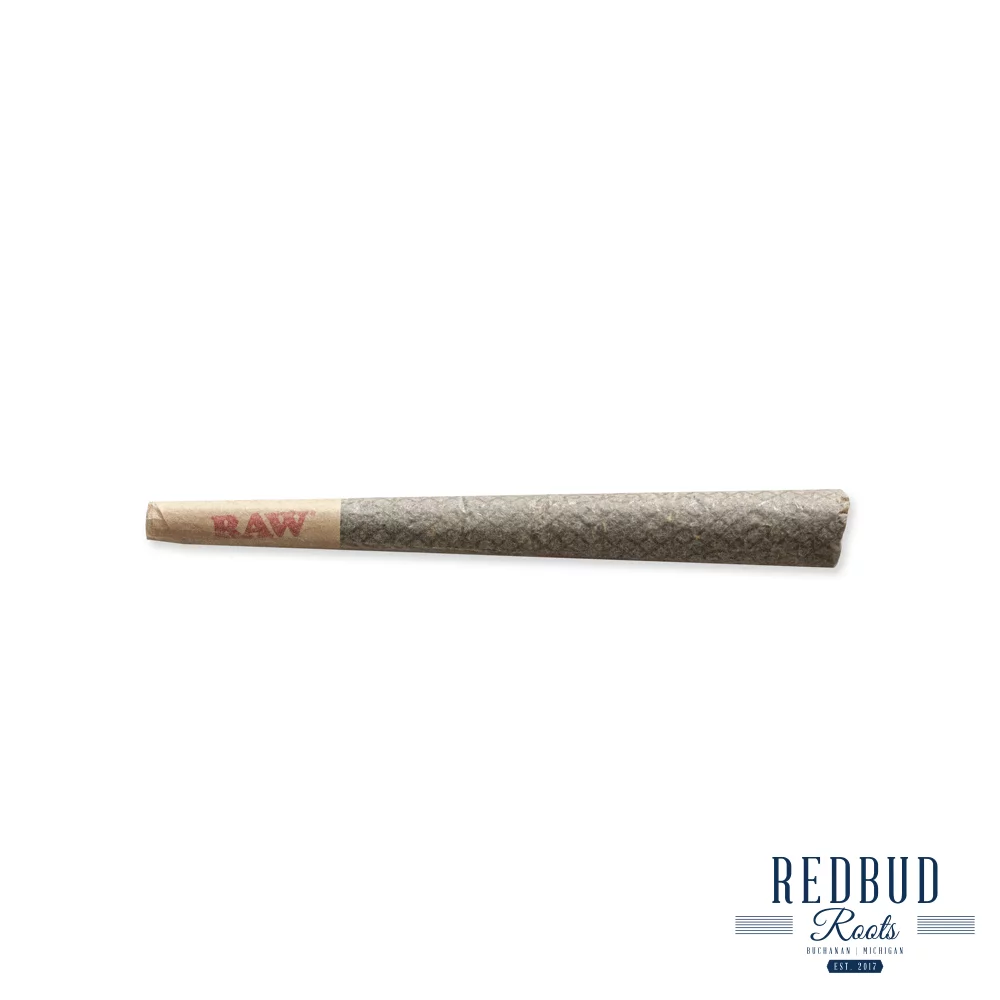 Select Pre-rolls
We use a paper cone, ground cannabis, and a filter lodged firmly into the base of the pre-rolls. This allows us to keep the ground cannabis in place, maintain the integrity of the joint, and allow you to smoke the entire roach and reduce waste.
With convenience, easy storage, and everything in between, Redbud Roots' pre-rolls offer cannabis flower consumers a disposable, all-in-one experience that is relatively inexpensive and accessible to everyone.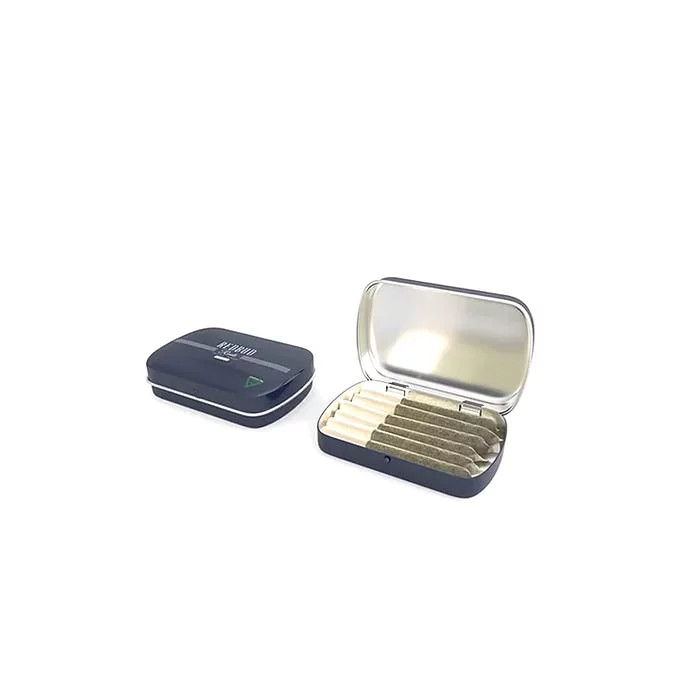 Mini Me Pre-rolls (5) .3g
Pre-Rolls packed together in a convenient smash-proof tin that fits nicely in your pocket.
This product offers a quick and approachable experience that is the perfect solution for anyone who needs a little boost. With 5 unique experiences, you are sure to be able to find multiple ways to get a little 'me time' in.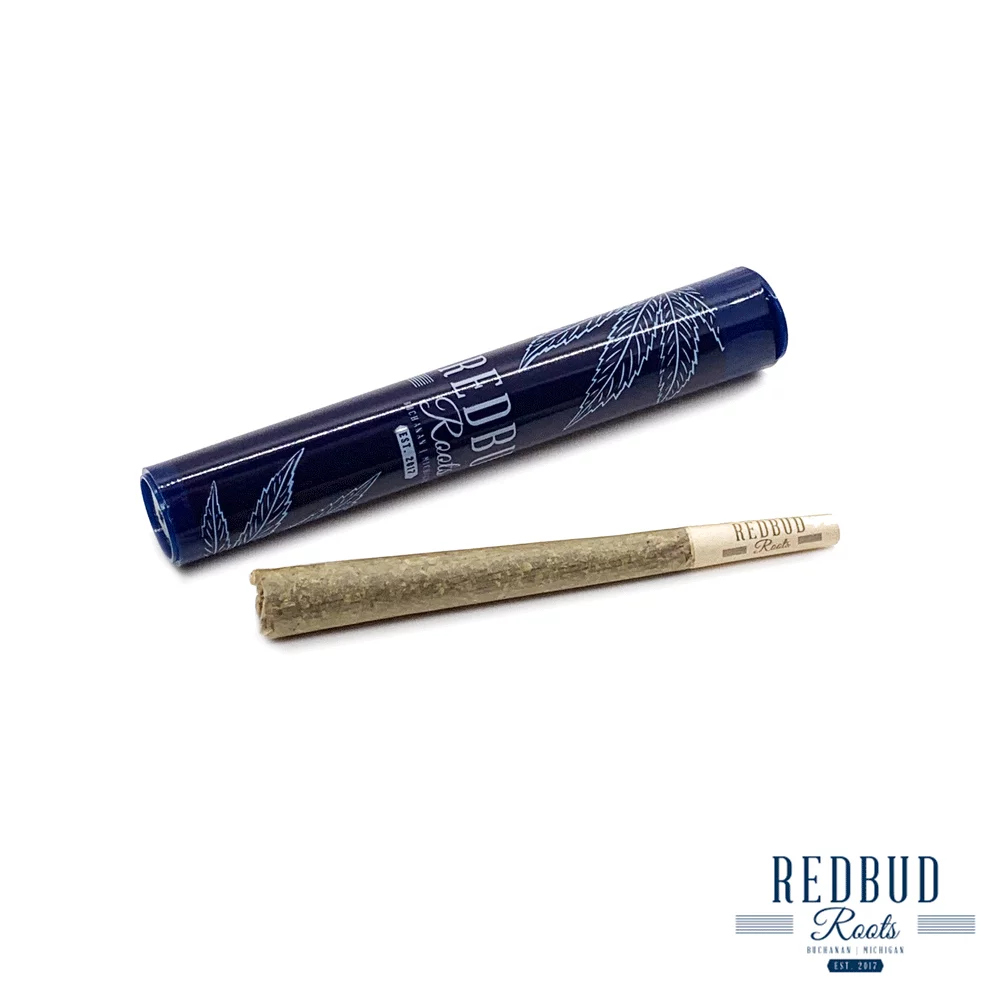 Redbud Roots 'Rocket' infused Pre-roll
Redbud Roots' most potent cannabis pre-roll is the RBR Rocket.
Infused with Distillate, this high potency 1-gram pre-roll burns slow and even. Each one is presented in a branded navy reusable pre-roll tube that is sure to leave you with an out-of-this-world experience. Festivalgoers, NBA players, and former NFL players love them because they're convenient and they can still get high as if they had their favorite dab rig.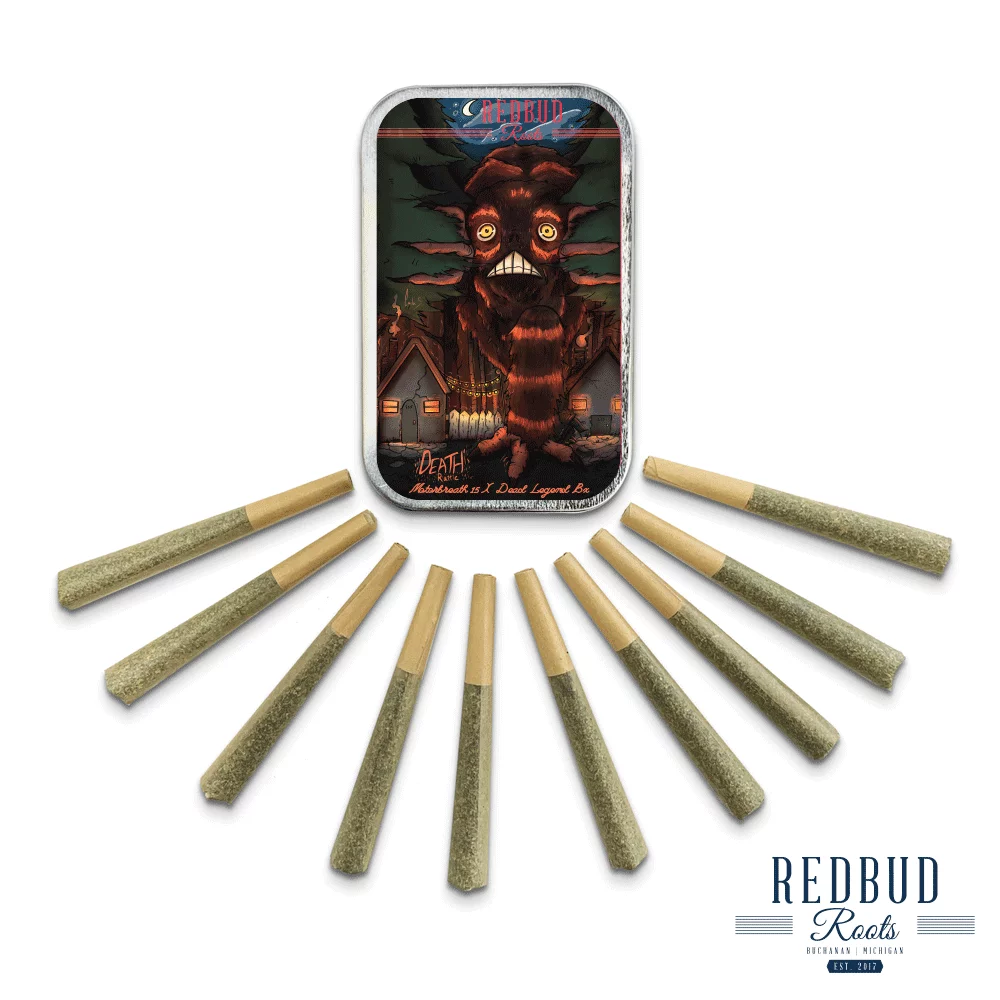 Strain Art (10 Pack) Pre-rolls
.5g Pre-Rolls packed together in a Custom Artwork labeled tin.
Each Strain Art Pre-Roll pack takes the individuality of cannabis cultivars and brings them to life in a custom illustration developed in-house by the Redbud Roots Grow Team and artist Carla Schierling.
Current Strain Art Offerings – Collect All 28!
Looking to find Redbud Roots Pre-rolls? You can find them here!
Not sold on pre-rolls?
Pre-rolled cones and tips can be used if you're not entirely sold on pre-rolls, as they're similar to pre-rolled joints, except they don't contain any cannabis. You can take advantage of this convenience by making your own pre-rolls at home with these items.
Premium Cannabis Flower
Grinder or Scissors (be careful)
Rolling Papers or Cones
How to pack a pre-rolled cone
It is easy to make your own cannabis pre-rolls at home by grinding your bud up, stuffing it inside the cone or tip, and twisting the paper around the tip.